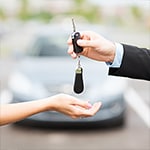 Any car purchase is a big decision. Hanna Imports thinks you should be informed before you buy a used vehicle. Here are some important things to consider before you arrive at a dealership.
Research is important. You need to review any information you can find about the model of used car you are considering. Be sure that it is going to work for you before you make the decision to buy. Once you have chosen a specific vehicle at a dealership, inquire about a vehicle history report. Use every tool at your disposal to get all the information about the car you are buying. It's your responsibility and right to do that.
At our dealership here in Raleigh we will be happy to schedule a test drive for you when you call or visit us. We will do our best to make buying a used car a nice experience for you.